Vpn faq - will answer all your vpn related questions, so you can use waselpro vpn without any problem.


Getting WASEL Pro
Download the latest versionhere.
Installation
Follow simple installation instructions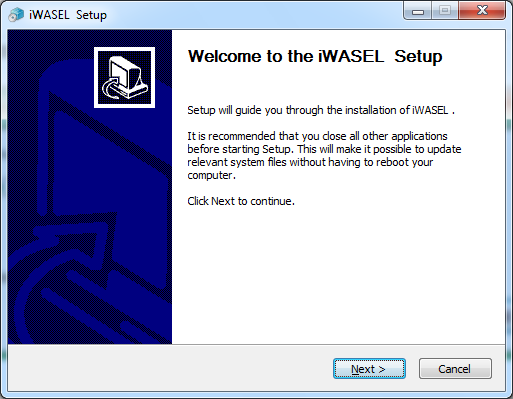 Usage

Connect/ Disconnect
To connect and use our VPN service select desired server from combo-box and when done click on "Connect" button, located on main frame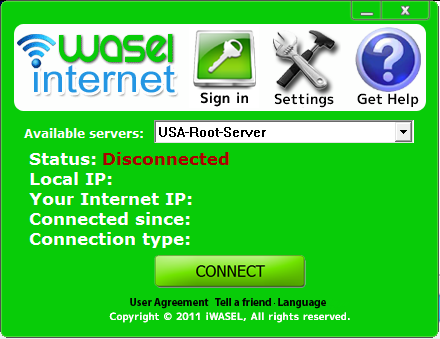 Registration
To register and get more time go to "Sign in" tab and select "Register" button



You will be redirected to waselpro.com where you can register your account and later pay for additional time.

Login/Logout
If you are a registered user and want to log in to our VPN service go to "Sign in" tab, fill "E-mail" and "Password" fields. After this operation hit the "Login" button.




Upgrading software
Every time application starts, you will see notification if new version is released 



Follow instructions and go to "Get Help" tab and press "Update" wait restart prompt and then press "Restart" button



Wait for application to start automatically – it is now successfully updated.

Settings
Settings window looks like this 



Here you can select application language in upper combo-box. Lower you see three options: "Automatically connect" – connects every-time application starts, "Run at system start" – starts WASEL Pro when you start Windows and "Reconnect automatically" – reconnects if VPN client unexpectedly disconnected.

Uninstallation
If you later decide to uninstall WASEL Pro go to "Start" "All Programs" WASEL Pro and select "Uninstall". After that follow simple uninstaller dialog and complete operation.
L2TP VPN
Manuals for connecting to L2TP VPN:
iPhone/iPad 
Android